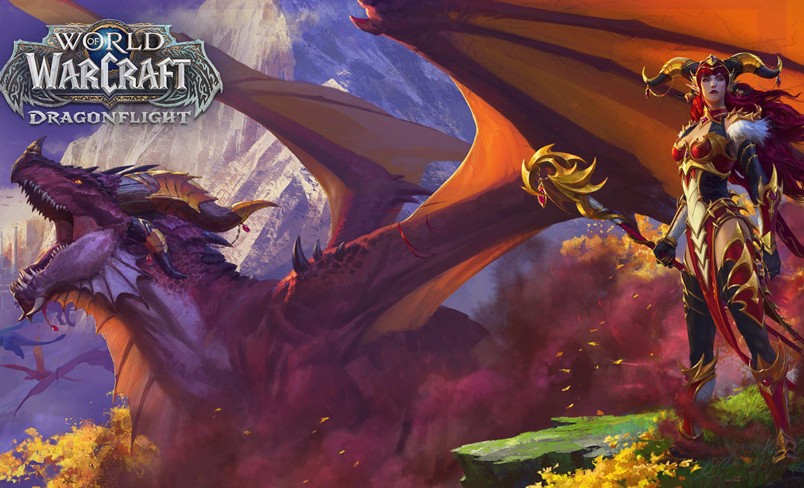 World of Warcraft: Age of Dragons content update coming November 29th! All players come to explore the new map, the Dragon Islands, play the role of the first racial professional combination Dragon Hill Evoker, rely on the newly launched Dragon Control Technique to soar in the sky, and experience more exciting game content.
Players can take on the role of the Dragon Hill Evoker, the first racial-professional combination in World of Warcraft, to stun enemies (or inspire allies) with the dragonborn. Dragon Hill can switch freely between the humanoid disillusionment and the majestic dragonborn form, with superb mobility. They have a unique class of evokers, able to harness the mystical blessings of the dragons, specialize in ranged damage output, or aid allies as healers. In order to protect the archipelago with the dragon, they had been trained on the forbidden island, and now they have awakened from their long sleep.
"Dragon Age" introduces a new dragon control technique, which enables players to ride their own dragon archipelago dragons with skill and move freely in the air. As players continue to explore content updates, they can collect cosmetic options and customize their dragonfly to fly faster and higher. At the same time, this time brought important updates to the major occupations of "World of Warcraft", and re-launched the talent tree system. The new talent system allows players to choose more creative and meaningful talent combinations without worrying about compromising strength, and most importantly, now makes meaningful choices with each level-up.
Eight dungeons will be launched when it goes live on November 29th. During the process of reaching the new level cap of 70, you can explore four upgraded dungeons with your friends, and you can also challenge four full-level dungeons after the full level. . Season 1 officially kicks off on December 15th, bringing a new team instance incarnation of the Dragon Den, a new rotation of challenging epic Keystone dungeons, and a new PvP season. Let's make a quick note of your future schedule and prepare for new challenges.