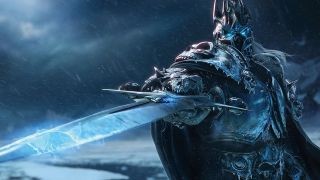 In World of Warcraft, Death Knights are a playable class that was originally introduced as part of the Wrath of the Lich King expansion. Death Knights were once mortal heroes who were raised from the dead and transformed by the Lich King into powerful undead warriors.
While Death Knights are not inherently evil, their history and abilities are steeped in darkness and corruption. They were originally created to serve the Lich King and carry out his bidding, which often involved committing terrible atrocities in the name of the Scourge.
However, after breaking free from the Lich King's control, many Death Knights have sought redemption and a chance to atone for their past sins. In the game's lore, Death Knights are often portrayed as complex characters struggling with their dark past and trying to find their place in the world.
So, while Death Knights may have a dark and troubled past, they are not inherently evil and can be played as heroic characters in World of Warcraft.